From wreaking havoc inside the house to drawing up plans for world domination, watch these audacious cats get as evil and ambitious as they can get!
1) Guess who's Jack the Ripper's sidekick?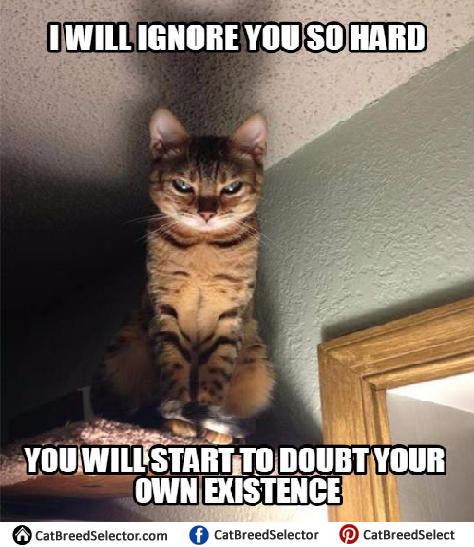 2) It's too late, human. We already pledged our allegiance to Lucifer.
3)Thanks for leaving your Ouija board under the bed. I finally summoned Satan.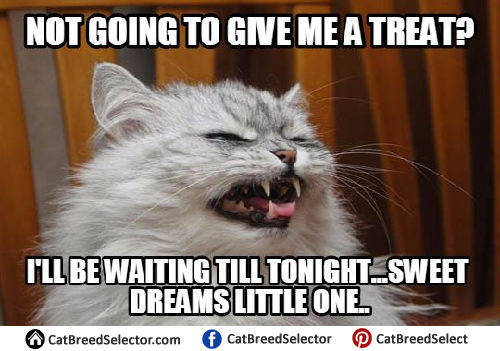 4)Guess who found out you don't have 9 lives?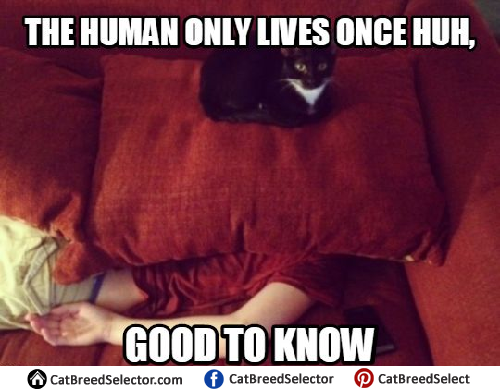 5) What the human doesn't know, won't hurt her.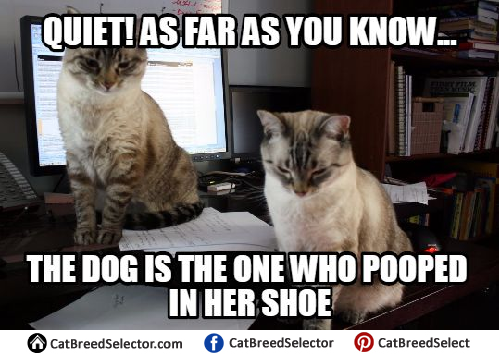 6) And I will cast you all into Purrgatory!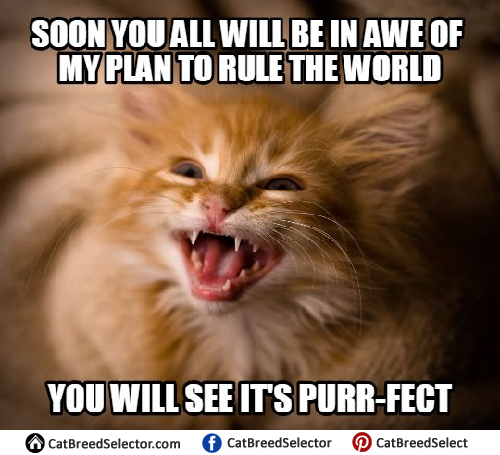 7) Oh and BTW, I used your credit card to order 5 pounds of packaged salmon on  Amazon.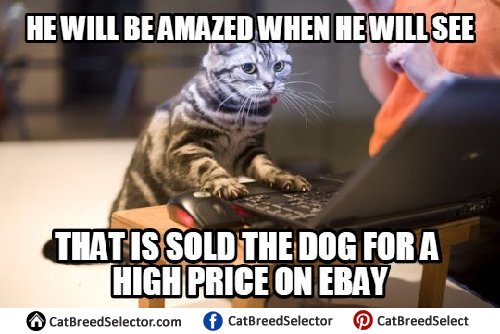 8) I'm going to build an army of the undead and unleash them over Manhattan some day.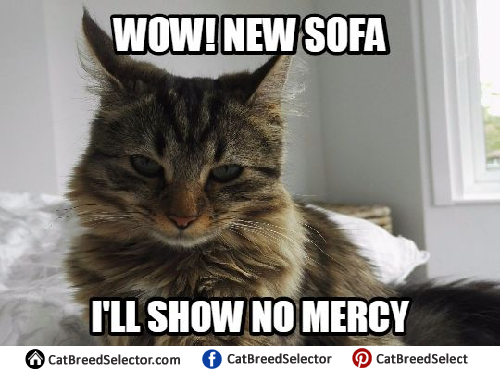 9) I just got hold of some potassium cyanide. Be afraid, be very very afraid.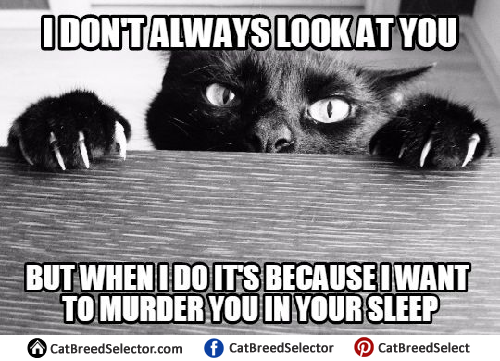 10)I'm Agent 007- with the license to kill.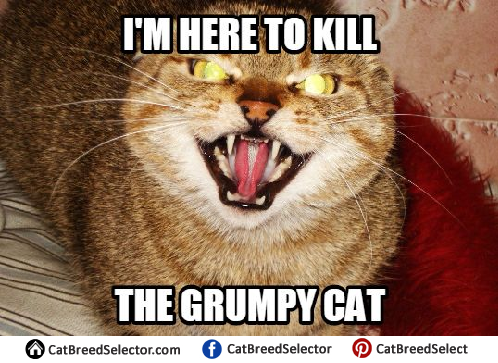 These evil little cats are at their evil best! Satan's minions have never been furrier, have they?